Proven Results for Real Estate Pros
The real estate industry is extremely competitive – both offline and online. With tens of thousands of small, mid-sized, and large companies vying for their share of the market, finding a client is always a challenge. The good news? The hyperlocal nature of real estate gives a viable chance to the smallest of businesses – provided you properly optimize your site for local search.
For any real estate professional who is hoping to succeed, digital marketing is a great place to start. Agents, brokers, and developers not using this medium are losing out on a plethora of opportunities that the medium has to offer. Here are some of the strategies that these companies can use:
Building a strong real estate brand through a website, social media marketing, content marketing, and search engine optimization


Acquiring customers through advertising on various platforms such as Facebook, Twitter, Pinterest, Google+, and Instagram if you snap a lot of house pics, lead nurturing techniques, and influencer marketing


Customer engagement via YouTube videos and social media posts


Advertise real estate listings on various websites with tons of traffic such as Craigslist, Zillow, Hotpads, Trulia, Realtor.com, Homes.com
---
SEO For Houston Real Estate Professionals
More than ever, home shoppers are turning to the Internet to help them find the perfect property. And if you're not investing in search engine optimization, you're missing out on opportunities to make yourself easily accessible to your ideal customers. 
Whether you're a real estate agent, broker, developer, or part of a real estate group, you can benefit from digital marketing. The only way to gain more clients is if you do what it takes to stand out from the tens of thousands of competitors who all have similar goals and services as you.
This may seem intimidating at first, but using relevant, white-hat SEO tactics can provide even the smallest real estate companies with a chance to compete against the big-name brokers. 
SERP Matrix provides SEO for residential, industrial, and commercial real estate professionals using tried and true tactics that bring tangible results. 
---
Real Estate Web Design Company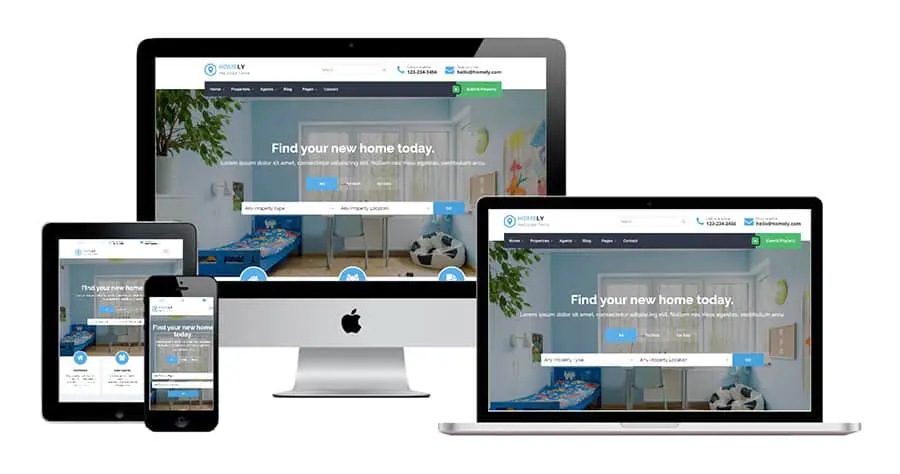 Digital marketing efforts start with a robust website that meets and exceeds your ideal clients' expectations. Our web design efforts include services such as:
SERP Matrix features a team of experienced web designers who are ready to help you with your website creation. Our goal is to ensure your digital presence reflects everything you have to offer your ideal client. Our project managers work closely with you to understand the services and messages you are trying to promote so we can integrate this into your custom website.
The majority of users are using their mobile devices to provide them with relevant search results. Because of this, it's imperative for you to ensure your website is optimized for smartphones and tablets. With our team behind you, you can be confident your website is properly represented regardless of the device your prospective client is using to view your web pages. As the digital landscape continues to change, our team continues to stay ahead of the curve. We offer attentive website maintenance services that allow your digital presence to stay intact. As search engine algorithms continue to change, SERP Matrix tweaks and optimizes client websites so you can continue to see maximum results.
Real estate is a visual industry that is based on creating an appealing image for your user. SERP Matrix has the web and graphic designers you need to make sure you stand out and make a lasting impression on your target demographic. Call us today at (713) 287-1134 for additional information.
---
Real Estate Digital Marketing Services
PROFESSIONAL PHOTOGRAPHY
First impressions are everything. Our team understands how important it is for you to present your properties in the best possible light, which is why we provide you with professional photographers who can capture quality photos of your houses, townhomes, condos, and apartments. Using state-of-the-art equipment, our real estate photography team creates visually appealing pictures that persuade home shoppers to call for an in-person tour.
VIDEO MARKETING
Video marketing is a powerful tool in the real estate world. By creating video walkthroughs of the properties you're trying to market, you are providing your prospective customer with interactive content that gives them an in-depth look at what could possibly be their new home. 
SERP Matrix helps you create a memorable real estate video that makes a lasting impression on your viewer. Using high-quality visuals, audio, and editing, our team creates visual content that helps you present your properties in a professional way.
Finding your voice in a market that moves swiftly and changes often can be daunting. SERP Matrix will create video content for your firm that will focus on your business, efforts, and brand domination in a competitive market. We help build your brand based on what you accomplish to find the perfect home or business property for your clients.
CONTENT WRITING
While videos and photographs are crucial to SEO for real estate, there is much more to content marketing than creating visual content. 
Need some help writing the descriptions of the properties you want to promote? Our professional writers have years of experience helping real estate professionals present their listings in the best possible way. Using SEO tactics along with a natural knack for creating content that appeals to your target customers, we publish original, descriptive content that catches the eyes of home shoppers and persuades them to schedule on-site visits. 
SOCIAL MEDIA MARKETING
As time continues to pass, social media continues to become one of the most powerful tools available for digital marketing campaigns. Facebook, Twitter, and Instagram users are ubiquitous, and catching the eye of these consumers of content can help you gain more clients and elevate your business.
Our team uses these platforms to help our clients meet and exceed their goals. By promoting the properties and success stories of your agency, you can enhance your reputation while also creating original content that users will be excited to engage with. From account creation to user analysis, you can count on our team to bring more attention to your brand.
---
Texas Real Estate Markets We Serve
APARTMENTS
Struggling to fill your vacant units and need assistance with your marketing campaign? Even if you've renovated your empty apartments from floor to ceiling, you'll still need to strategically advertise your property if you ever expect to attract the tenants you want. 
In today's society, prospective tenants turn to the Internet first when looking for their new home, and we at SERP Matrix have the team you need to stand out via Houston apartment marketing.
HOME INSPECTION
Homebuyers go through a plethora of steps during the process of purchasing property, and a crucial aspect of this is the home inspection. 
A home inspection is something that every prospective homebuyer will need before they choose their residence. Purchasing a house is a huge investment, and every home shopper will want to ensure their property is in stable condition before signing on the dotted lines. 
As a home inspection company, you can maximize your reach and gain new clients by investing in digital marketing services such as web design, SEO, and content marketing. 
PROPERTY MANAGEMENT SERVICES
The property management industry is much more competitive than you may think. As more and more companies are breaking into the real estate industry, pre-existing property managers are becoming forced to reevaluate their marketing strategies.
If you're currently struggling to reach your target audience, you may be placing your efforts in the wrong areas of marketing. At SERP Matrix, we can help you understand what it takes to properly market your property management services. 
REALTORS
Realtors must have a steady stream of new clients to truly succeed in their industry. In most cases, real estate agents have a hard time creating "repeat clients" and developing long-term relationships due to the nature of the business; once someone purchases a house, they tend to terminate their professional relationship with the realtor who introduced them to the property. 
Because of this, you may be wondering how you can better position yourself to gain more clients and continue to grow your practice. Investing in a digital marketing agency for realtors can help you stay a step ahead of your competition and grow your revenue.
---
Real Estate Web Design Template
Find a Real Estate Digital Marketing Agency in Houston
Increase sales, generate quality leads, and boost your brand with the help of SERP Matrix. Our digital marketing professionals help you enhance your online presence by creating a unique plan based on your goals. Using Local SEO tactics, keyword research, content marketing, a real estate app provided by SERP Matrix, and more, you can be confident in our ability to maximize your reach and achieve tangible results. Call (713) 287-1134 to consult with a project manager today.
Turn Clicks into Customers