Enhance your personal services…
Help your brand reach new heights.
PERSONAL SERVICES MARKETING
As the owner of a personal services company, you offer services that primarily involve interacting with people. As a result, you may be overly reliant on word of mouth suggestions to help your company grow, but what if there was a way to streamline your company's growth?
SERP Matrix offers you the opportunity to enhance your personal services marketing and help your brand reach new heights. Our team uses our many areas of expertise to build a custom digital marketing campaign that helps you reach your goals. 
---
SEO For Houston Personal Services
It is always a good time to focus on your local target clientele. Even if you are still in the midst of fine-tuning your personal brand, staying in front of your ideal demographic is a key aspect of successful marketing.
Are you hesitant to configure your Google listings because you're so busy with the day-to-day operations of your business? Maybe the constant changes in search engines have left you frustrated with working in-depth on their platforms. As you focus on building your brand and services, we can build your local digital presence through search engine optimization.
Our team of experienced digital marketers works with your current website, social media platforms, and listings to help your brand dominate your local industry. As search engine algorithms continue to change, our marketing department studies new trends and creates a customized SEO strategy specifically for you.
Web Design For Personal Services
---
Personal Services Web Design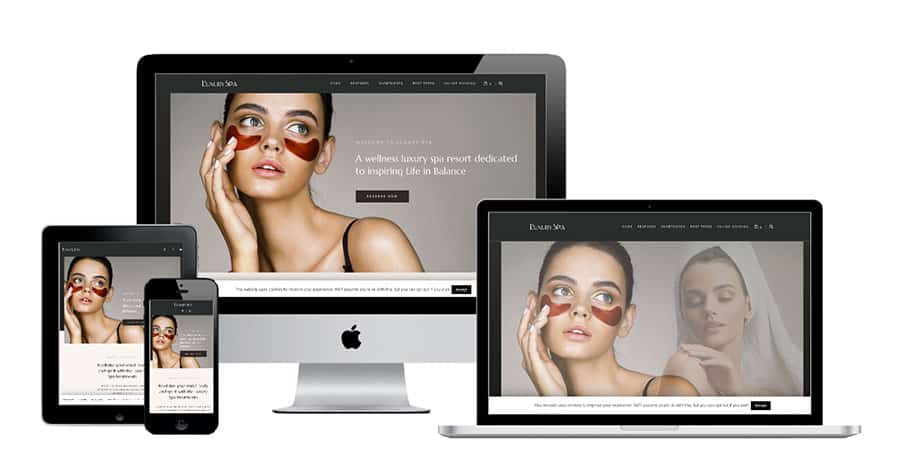 Building a website is much different than it was in years past. If you're currently trying to create a website for your personal services, you may be unsure of what you're doing. And if you have a landing page that is outdated by multiple years, you are selling your digital presence short by not updating it.
In today's age, it's important to optimize your website for mobile use. Potential customers and clients are turning to search engines more than ever to help them find what they need, and having a fast, mobile-friendly, informative website is key to ranking highly in Google, Yahoo, Bing, and more.
Our team can build a quality first impression for you by creating a robust website for your services. As time continues to pass, websites are continuing to become more sophisticated. SERP Matrix has the web design experts you'll need to create a landing place that represents your company well. Using up-to-date tactics, we ensure you have everything you need to provide your customers and prospects with a website you can be proud of.
---
Digital Marketing For Personal Services
Once you have a website, business listings, and social media accounts, it's time to optimize these to make them visible to the world. Our team of search engine optimization experts understands the complex algorithms of Google, Yahoo, Bing, and other major search engines, and we are ready to use this knowledge to help you rank higher when users look for your service in your area.
If you have satisfied clients who have raved about you in the past, they may not have simply done so in person. As social media continues to dominate our culture, it has become an essential tool for prospective consumers when searching for products and services.
Our in-house social media experts understand this, and we're ready to help you expand your brand through the power of Facebook, Twitter, LinkedIn, and the like. By creating social media accounts and utilizing original content to promote it, you are giving yourself a powerful, cost-effective method to get the word out for your business.
---
Personal Services Markets We Serve
CHURCH
If you have a place of worship, you may be wondering how you can your congregation and reach the masses. But as society continues to change, fewer and fewer individuals are attending church regularly, and many of them have completely stopped attending. This is only one of the struggles of attracting new visitors to your church.
If your religious organization doesn't know how to grow your congregation, investing in a marketing service can be very useful. A full-service agency can help you develop a strategy that helps you become more noticeable to your community while maintaining continuous growth.
DJ SERVICE
Before a DJ is hired for a gig, they have to properly promote themselves to their target audience. And due to a large number of DJs in Houston, this can be a bit daunting if you're just getting started.
As a disc jockey, you may not know exactly how to increase your exposure and generate quality leads for your brand. And the more time you worry about this, you're taking priceless moments away from sharpening your craft. Why not leave these questions to a professional Houston DJ marketing agency?
At SERP Matrix, we have the creativity and experience you need to maximize your DJ marketing campaigns. Through robust Internet marketing experts, we ensure you stand out from the crowd and present prospective clients with a strong impression of what you have to offer.
PHOTOGRAPHERS
A picture is worth a thousand words, and some say that skilled photographers are worth their weight in gold. Individuals are constantly finding quality photographers to help them capture important life moments and tell their stories through captivating visuals.
If you're a photographer struggling to find work, you may be neglecting your marketing efforts due to the daunting responsibilities that may currently take up all your time. SERP Matrix can help you find more clients and increase your digital exposure. Our Internet marketing services combined with web design and social media marketing will maximize your online presence while catapulting you towards the top of the search rankings.
DAYCARE AND CHILDCARE SERVICES
Technology has made it easier for concerned parents to ensure their children's safety, and it's added convenience to the search for convenient childcare. As both single and married parents of today's world work long hours and carry many responsibilities, they need a childcare service that's going to fit their lifestyle.
Our local search engine optimization highlights your daycare and strategically advertises it across a multitude of digital platforms. By creating a marketing campaign and executing upon the extensive research we've done in your industry, we'll craft brand messaging and voicing that speaks to parents. Our marketing team is ready to help you build your daycare in Houston through our comprehensive digital marketing package.
SALON
While there are countless salons around Houston, not all are created equal. A quality salon should be a relaxing environment led by skilled individuals who are passionate about pampering their clients.
Though you may have an incredible salon that is beloved by your customers, you're missing out on increased business by not investing in a Houston salon marketing agency. Our professional marketers can help you dominate your local search results and generate more business through search engine optimization, web design, and content marketing.
SPA
At the heart of every desirable spa is a gentle ambiance that relaxes and rejuvenates visitors. Every spa should strive to establish a welcoming environment, but once this is achieved, you must properly market it to see the results you're striving towards.
Our spa Internet marketing services provide business owners with everything they need to gain new clients and establish themselves as a leader in their industry. The SERP Matrix team helps local spas reach their business goals through web design, social media marketing, and search engine optimization services.
WEDDING SERVICES
As a wedding planner, you are responsible for providing brides and grooms with an experience they will never forget. Wedding service providers work closely with couples to help them plan and execute the best day of their lives.
Struggling to continuously find new clients? This is the lifeblood of your business, and if you're not constantly marketing yourself in a strategic fashion, you are missing out on countless opportunities. At SERP Matrix, we can help you elevate your business through our digital marketing and web design services.
---
Personal Services Web Design Template

Find a Personal Services Digital Marketing Agency in Houston
SERP Matrix provides quality marketing tactics for personal services. For more information on how we can help you generate more leads and acquire new clients, call us today at (713) 287-1134.
Turn Clicks into Customers