Grow Your Practice Patient Count…
Physicians are among our most trusted professions and these individuals often have hours dedicated to overseeing the well-being of countless other people. The intensely personal focus of their work often means that physicians pay little to no time concerning their professional websites because they are far more consumed with much more critical matters relating to the well-being of their patients.
Search engine optimization (SEO), or the process of improving the quality and quantity of website traffic to a website or a web page from search engines, is incredibly important to physicians because it relates to how likely a website for a physician is to be visited when certain terms are searched for. Most physicians will want to be sure they rank highly when people are searching for physicians in their respective areas, presumably to conduct business.
Physicians everywhere need to make sure they have a strong online presence so they can have the greatest possible chance of attracting new patients. All physicians must make sure that their websites are completely optimized and performing at peak ability so they can have the greatest chance of competing on the internet and possibly attracting new patients.
SERP Matrix helps clients all over the health care industry, including physicians. In addition to Houston, we also serve many other surrounding areas of Texas and other communities in the United States. Our team will work to improve your search engine result page (SERP) rankings with a winning website.
The search engine has become the place most people now go to when they are seeking almost anything, so Google or another engine will frequently be turned to find a physician. Simply put, no other method of advertising is really as important to a physician as their website.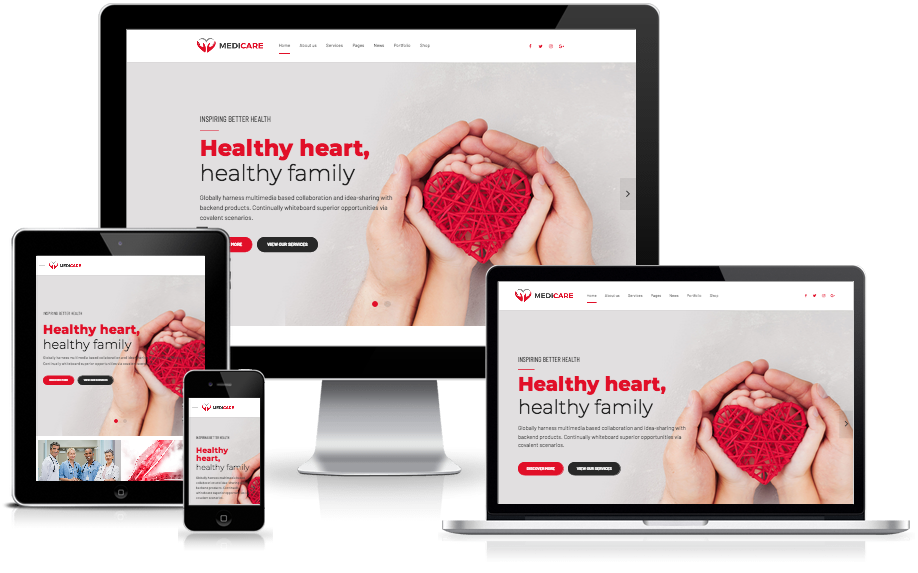 When it comes to local SEO, many people search for physicians using searches like "physicians near me" or using specific location data such as zip codes or cities. SERP Matrix affirms Name, Address, and Phone Number (commonly abbreviated simply as NAP) data listings are accurate so you will be confident that your actual NAP data is correct and you will be more likely to turn up in local searches.
SERP Matrix also handles reviews on websites like Google or Yelp that may impact SERP rankings. Our team knows how to get your existing customers to create more positive reviews for you while we also have ways to deal with negative reviews and seek resolutions to have bad ratings revised or deleted.
SERP Matrix can also provide a business listings scan that includes a SERP Matrix Review Platform and lets you generate authentic, first-party reviews directly from your customers. Everything includes an SEO services guarantee that meets or beats any guarantee offered by a comparable SEO firm and provides a refund of a portion of fees for which services were not performed if we do not complete services per the written agreement.
In its article on three proven SEO strategies for doctors, WebFX wrote that websites need to be optimized for local search because people prefer to go to doctors nearby. They also noted that creating original content was important because the freshness of content is a search engine ranking factor, and building high-quality links was also important because content referenced on other websites is viewed as being more credible.
Physician Web Design
The overall design of a website can be an incredibly complex task that involves a significant number of valid concerns. SERP Matrix can work closely with you in completely designing a website that exceeds your expectations both in appearance and performance.
It will all start with our content writing team, which can make sure that you are getting only original and unique copy for every page on your website. You can be sure that all of the desired keywords are utilized and there is always a call to action.
SERP Matrix also handles professional photography that will give you high-quality images of employees, equipment, and other items related to your practice. Physicians can frequently use professional photography to get great-looking shots of many of the unique aspects of their practice.
Our team can also handle all of your mobile app development issues, a greater need in these times because of the considerable number of people performing searches from cell phones or mobile devices. Websites not optimized for mobile viewing can crash and then be turned away without ever being viewed, so it is important to be sure that your website is capable of being viewed on all mobile devices.
In an evaluation of over 1,100 medical websites, Mark Brinker wrote that the most common problems he saw were websites not being mobile-friendly, ugly and outdated designs, failure to use the HTTPS protocol, poor font choice, and poor imagery choices. He also cited incoherent messaging, slow websites, starting copy below the fold, keyword stuffing in footers, use of Adobe Flash videos/animations, too much animation, old copyright dates, lack of testimonials and case studies, failure to tell patients what to expect, and failure to address insurance and financial policies.
Digital Marketing for Physicians
---
Our team will also be able to handle your landing page design and testing so you will be assured that the pages are performing up to your expectations. We can deliver regular reports and continuously monitor the success so adjustments can be incorporated when necessary.
You can also turn to SERP Matrix for reputation management issues, which may be especially harmful to physicians. SERP Matrix will be able to help you restore a positive image online and knows what steps to take to generate strong reviews and other outlets that can greatly impact internet ratings.
Our team also handles link-building issues that could be negatively impacting your current search results. Not all links are good links, and SERP Matrix will be able to ensure that you are only linking to and being linked to reputable resources for solid returns.
Today, every industry is using video marketing to connect, and the healthcare industry is no exception. As technology advances, healthcare uncovers new ways to provide exceptional care and treatment for patients. SERP Matrix offers video production for pharmaceutical and medical companies to speak directly to doctors, patients, returning clients, and future clientele to market potentially life-changing procedures and treatments that will influence the future of the healthcare industry.
Email Marketing for Physicians
---
Some physicians may be interested in newsletter advertising or email newsletters (also known as e-newsletters) to send to patients and SERP Matrix can handle that for you. We can create newsletters on as regular a basis as you wish in a manner more likely to get them opened and maybe even shared.
You can also count on us for press release services that may be of use in email marketing efforts. Some well-written press releases can actually provide additional SEO help when they are picked up by major search engines.
PPC for Physicians
SERP Matrix can also assist you with pay-per-click (PPC) advertising, which is fast becoming something of a must for most physicians. A PPC campaign needs to be carefully monitored to ensure success, as some people who are reckless with spending can end up generating far fewer results than were hoped for.
SERP Matrix can run a PPC campaign that delivers real results and demonstrates a strong return on investment. You can count on us to keep you regularly updated about every aspect of a PPC campaign.
Social Media Marketing for Physicians
Our team also handles social media marketing on websites like Facebook, Twitter, and Instagram. Physicians may already have these accounts, but social media profiles are becoming something of a must because many patients use these types of accounts to communicate with physicians.
You can also turn to SERP Matrix for help with logo and graphic design issues of all kinds as we take great pride in helping create dynamic and striking imagery for websites. Our video marketing services could also be useful to you for social media purposes because of a variety of possible video options.
Texas Physician Markets We Serve
Family Physician
Internal Medicine Physician
Pediatrician
Obstetrician/Gynecologist (OB/GYN)
Surgeon
Psychiatrist
Cardiologist
Dermatologist
Endocrinologist
Gastroenterologist
Infectious Disease Physician
Nephrologist
Ophthalmologist
Otolaryngologist
Pulmonologist
Neurologist
Physician Executive
Radiologist
Anesthesiologist
Oncologist
Internists
Pathologist
Allergist / Immunologist
Hospitalist
Urologist
Nuclear Medicine Physician
Preventive Medicine Physician
Colon and Rectal Surgeons
Critical Care Medicine Specialists
---
SERP MENTAL Physicians Websites