Grow Your Practice Patient Count…
Plastic Surgery Marketing
The people who are performing plastic surgery are far more invested in the procedures they are to perform than they are in their websites. The lack of focus on a website is understandable, but plastic surgeons know that they need to have websites as part of their profession even though they frequently invest little time into the creation and maintenance of these websites.
The single most important concern for almost any website for a plastic surgeon is going to be search engine optimization (SEO), which is the process of improving the quality and quantity of website traffic to a website or a web page from search engines. The bottom line for plastic surgeons simply remains that they need to be found online if they are to attract new business.
There is little doubt that a plastic surgeon is going to need a website that can accurately describe all of the services that a surgeon performs and allows people to easily locate the information they are looking for. It can take several rounds of testing to ensure that a website is functioning as best as possible, but it is often worth the effort to repeatedly examine every aspect of a plastic surgery website.
SERP Matrix helps clients throughout the health care industry, including plastic surgeons. We serve clients all over the Houston area and many other nearby communities in Texas as well as other locations in the United States. Our team is dedicated to helping our clients get the best search engine result page (SERP) rankings.
Chances are very good that the average person who is thinking about plastic surgery will begin their search for information by going to a website such as Google or another search engine. The yellow pages are no longer a realistic form of advertising and how you rank online is the dominant factor in driving your new business.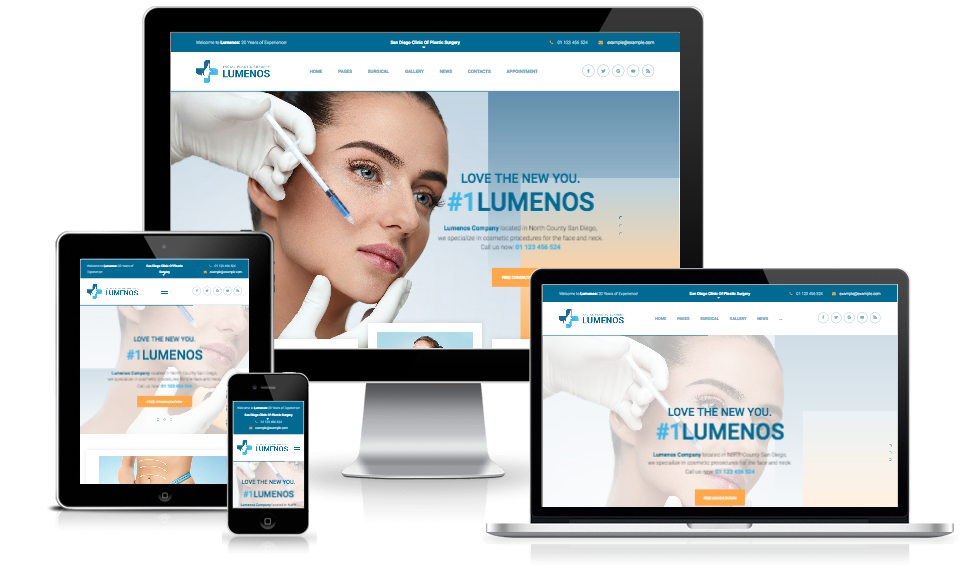 Plastic Surgery (SEO) Search Engine Optimization 
---
SEO frequently involves a great focus on local SEO, which involves searches such as "plastic surgery near me" or searches using specific location data such as zip codes or cities. SERP Matrix will make sure all Name, Address, and Phone Number (commonly abbreviated simply as NAP) data listings are accurate so you will be confident that your actual NAP data is correct and you are more likely to turn up in local searches.
SERP Matrix also handles reviews on websites like Google or Yelp that may impact your online search rankings. We can work to help you get more positive reviews from your existing customers while also dealing with negative reviews and seeking resolutions to possibly get bad ratings revised or deleted.
SERP Matrix will deliver to you a business listings scan that includes a SERP Matrix Review Platform and lets you generate authentic, first-party reviews directly from your customers. All of this is done with an SEO services guarantee that meets or beats any guarantee offered by a comparable SEO firm and provides a refund of a portion of fees for which services were not performed if we do not complete services per the written agreement.
An article on local SEO for plastic surgeons by Main Street ROI noted that keyword research is extremely important, and keywords are typically divided into two types: Buying intent and research intent. Buying intent keywords indicate that a prospect is imminently ready for your services while research intent keywords are used when a prospect is just shopping around.
Plastic Surgery Web Design
---
Designing a plastic surgery website can be an especially complicated process because of the volume of information that is sought to be included. It can take especially focused rounds of preparation before a website can be launched.
With SERP Matrix, your website begins with the content writing that is going to be wholly unique and original, unlike anything else on the internet. You will also have copy that contains all of your desired keywords, title tags, and headers needed to boost your search engine rankings.
SERP Matrix also offers professional photography that will give you high-quality images of employees, equipment, and other items related to your practice. Plastic surgeons may want to use professional photography to get great-looking shots of certain unique aspects of their practice.
We also handle mobile app development issues, increasingly needed nowadays because of the considerable number of people performing searches from cell phones or mobile devices. A website not optimized for mobile viewing can crash and then be turned away from without ever being viewed, so it is important to be sure that your website is capable of being viewed on all mobile devices.
A list of the 25 most popular cosmetic surgery websites in 2020 from FreshySites included websites with striking images, muted colors, and navigable menus. There is also credit given for features such as chatbots, quotes from the doctors, and videos.
Plastic Surgery
Digital Marketing
---
SERP Matrix can also handle landing page design and testing so you will be assured that the pages are performing up to your expectations. Our updates will include regular reports and we will continuously monitor the success so adjustments can be incorporated when necessary.
Our team also handles reputation management issues that are problematic for plastic surgeons. SERP Matrix not only helps you generate more positive reviews, but we have ways of dealing with negative reviews from customers who may have had a bad experience.
SERP Matrix also deals with link building so you can be sure that your website only has reputable and trustworthy sources for all hyperlinks. Keep in mind that some links can be especially valuable for SEO purposes, and SERP Matrix will know how to earn you the most valuable links.
Today, every industry is using video marketing to connect, and the healthcare industry is no exception. As technology advances, healthcare uncovers new ways to provide exceptional care and treatment for patients. SERP Matrix offers video production for pharmaceutical and medical companies to speak directly to doctors, patients, returning clients, and future clientele to market potentially life-changing procedures and treatments that will influence the future of the healthcare industry.
Email Marketing for Plastic Surgery
Plastic surgery may lend itself to newsletter advertising or email newsletters (also known as e-newsletters) for patients. SERP Matrix can craft newsletters on as regular a basis as you wish in a manner more likely to get them opened and maybe even shared.
We also handle press release services that could be used in email marketing. A timely press release could have real potential to be picked up by a local newspaper and possibly indexed in a search engine for valuable SEO consideration.
PPC for Plastic Surgery
Plastic surgery can work with pay-per-click (PPC) advertising quite nicely because many people who are searching to plastic surgeons are ready to make appointments. For this reason, a PPC campaign can be especially valuable to a plastic surgeon because so many clicks end up being conversions.
SERP Matrix will help you navigate a PPC campaign that can deliver real results and gives you a solid return on investment. We will keep you regularly updated about every aspect of a PPC campaign and take every step needed to guarantee success.
Social Media Marketing for Plastic Surgery
SERP Matrix can also assist you with social media marketing on websites such as Facebook, Twitter, and Instagram. There is undoubtedly a larger portion of the public now using social media, and plastic surgeons should regularly update these accounts to stay in touch with their patients and foster meaningful relationships.
We can also handle all logo and graphic design concerns and deliver sharp and dynamic images. You can also turn to us for a wide variety of different video marketing services that may be of some benefit to social media marketing.
Texas Plastic Surgery Markets We Serve
Facelift
Brow/Forehead Lift
Eyelid Lift
Ear Pinning
Ear Reshaping
Hair Replacement Surgery
Nasal Surgery
Rhinoplasty
Nose Reshaping
Chin, Cheek, Or Jaw Reshaping / Facial Implants
Lip Augmentation
Cleft Lip And Cleft Palate
Craniosynostosis (Craniofacial Anomaly)
Oral And Maxillofacial Surgery
Breast Augmentation
Breast Reconstruction
Breast Reduction In Men With Gynecomastia
Breast Lift
Tummy Tuck (Abdominoplasty)
Liposuction
Gynecomastia Treatment
Hand & Upper Limb Center
Chemical Peel
Dermabrasion / Dermaplaning
Collagen/Fat Injectable Fillers
Botox/Filler Injections (Restylane, Radiesse)
Glycolic Peels
Laser Peels
Vein Removal
Scar Revision
Tattoo Removal
Laser Resurfacing
Botox
Filler Treatments
---
SERP Matrix Plastic Surgery Websites
Find a Plastic Surgery Digital Marketing Agency in Houston