Be seen by your ideal consumer!
Build your strategy to increase exposure, engagement, and revenue.
Becoming an expert in the oil and gas industry requires a tireless commitment to the craft and its requirement of engineering aptitude, problem-solving skills, and continuous learning. Once you've entrenched yourself in this unique industry, it is possible to reach great heights if you are truly at the top of your class. If you are one of the many oil or oilfield technology companies ready to seek the next level of success, SERP Matrix is here to build your strategy to increase exposure, engagement, and revenue.
With 20+ years of experience in the digital realm, the leaders of our team have worked with companies that are a part of some of the most challenging industries, including oil and gas. You are trying to be seen by your ideal consumer, and we are here to help your company exceed its goal. When you feel as though it may not be possible for you to get the message of your brand spread across the local and/or national masses, we do our part to ensure you have complete faith in your custom marketing campaign.
---
SEO For Houston Oil and Gas Companies
Many business owners in the oil and gas industry are trying to build upon their local clientele and attract their ideal customers in a specific area. For those with goals similar to this, our local SEO services are the perfect solution. Through keyword research, website optimization, and business listing scans, our ever-growing list of search engine marketing tactics is exactly what your business needs to reach its next level of revenue and profitability.
As an owner, you may be seeking a larger audience, one that runs much deeper than the community you reside in. If this is the case, our national SEO campaign potential is dependable and capable of delivering real-world results. In many cases, those who are seeking services such as casing running tool rentals, and mud saver valve replacement, are typing in the exact keywords that align with your business. Alongside custom content, your business will be able to leap towards the first page of Google through our many steps of SEO.
Our company leaders have been building local, national, online, and offline marketing campaigns for over 20 years. When you couple this with cutting-edge strategy, amplified by today's digital toolkits, you have a recipe that exceeds the expectations of ambitious business owners.
---
Oil and Gas Web Design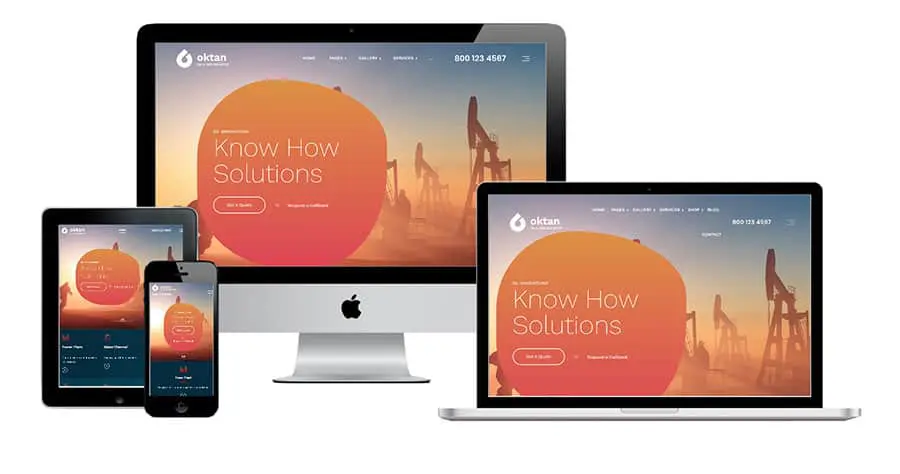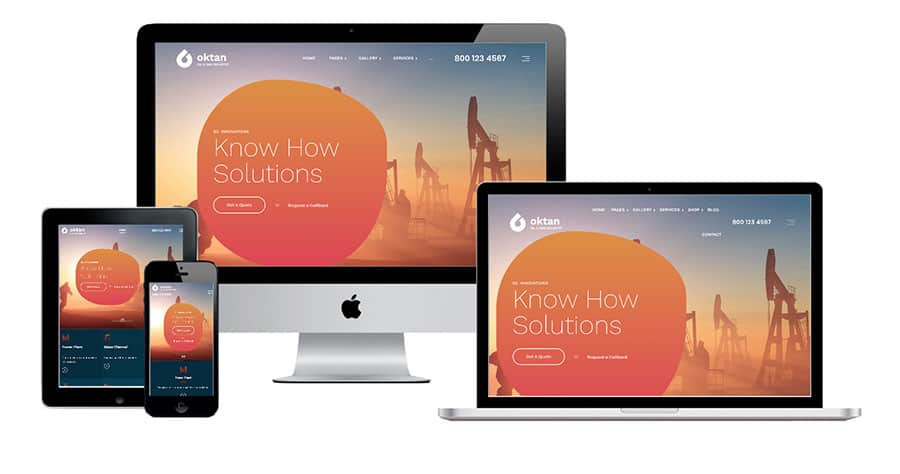 Nearly every member of the oil and gas industry can agree that time is of the absolute essence when you commit yourself to this type of work. Because of this, it is important to be attention-grabbing when attempting to market yourself and get in front of the eyes of decision-makers, consumers, and potential clients.
You may be attempting to attract the business of midstream and upstream companies, or you may be simply trying to sell spare parts for oilfield technology. Whatever the case may be, our experienced web design team is here to create stunning digital visuals that will represent your company truthfully while standing out in a sea of websites.
Knowledge is critical, and our web developers clearly understand the importance of first impressions, user experience, ease of use, and mobile optimization. With these aspects in mind, we compose robust websites that help business owners make more money online while gaining and retaining clientele.
---
Digital Marketing for Oil and Gas Businesses
B2B DIGITAL MARKETING
The consumers who make up the pool of oilfield technology consumers are highly knowledgeable. As a result, success in this instance requires awareness and capability. You cannot expect potential clients to call you for a consultation if they are not satisfied with the information presented on your website, and you must also consistently deliver up-to-date, relevant content if you expect to establish yourself as an authority in your industry.
Our team of content creators and writers is ready to compose compelling, technically sound content that turns prospects into buyers and customers. With a proven track record of writing service pages, blog posts, and social media content that exponentially increases digital traffic, you can count on us to deliver quality in every word.
Newsletters are another effective method for generating buzz about the newest happenings of and related to your company. Trying to promote a donation rally you and your business partners have recently put in action? Perhaps you're trying to grab the attention of your previous customers by offering exclusive discounts on one of your latest drilling products, such as a mud saver valve or even a piece of equipment as massive as a case running the tool. Whatever your message is, we're here to compose it in a compelling fashion.
---
Oil and Gas Web Design Template
Find a Oil & Gas Web Design Company in Houston
SERP Matrix has the capacity to propel oil and gas businesses to new heights. With leading search engine optimization tactics, web design trends, and project managers who can get your marketing campaign moving at your desired speed, you'll have everything you need to begin seeing real-world returns on your investments. Call us today at (713) 287-1134 for more information on how our digital marketing experts can help.
Turn Clicks into Customers