Maintain Maximum Enrollment
Bolster your image and reputation!
EDUCATION
WEB DESIGN & DEVELOPMENT
Any educational institution hoping to maintain maximum enrollment must invest in a marketing campaign. Keeping parents and students happy requires leadership to continuously bolster their institute's image and reputation. In today's academic landscape, parents are meticulously vetting the charter and private schools they send their children to, and families are becoming increasingly wary of the costs and benefits of higher learning. You also have adults who are searching for the best trade schools to enroll in, as well as tutors who are trying to find clients without much (or any) success.
Every situation is different, but they all have a common solution: SEO, web design, and digital marketing strategy. Schools and institutions of today are heavily investing in marketing efforts to bring more attention towards everything they have to offer, and if you are not reaching your goals in this industry, our marketing team can help.
---
SEO For Education
As an educator, your digital marketing campaign will most likely begin with an acute focus on search engine optimization. Whether you're a tutor, charter school, or junior college, you need to ensure your visibility on the Internet. Parents and students alike are continuing to use search engines to find the information they need, and the education industry is no exception to this.
Public schools can be easy to locate, but if you have a new charter or private school that is not meeting your goals for enrollment, you may be growing increasingly worried about the future of your institution. However, if you have already assembled a quality faculty, staff, and curriculum, you may be only missing one key piece: Local SEO.
By optimizing your web presence via online business listings, website optimization, PPC campaigns, and other search engine-related tasks, SERP Matrix helps you boost your visibility every way possible. Not only will your institution's website rank noticeably higher in major search engines such as Google, Yahoo, Bing, and MSN, but you will also be placing your brand in front of the eyes of so many more people.
---
Education Web Design in Houston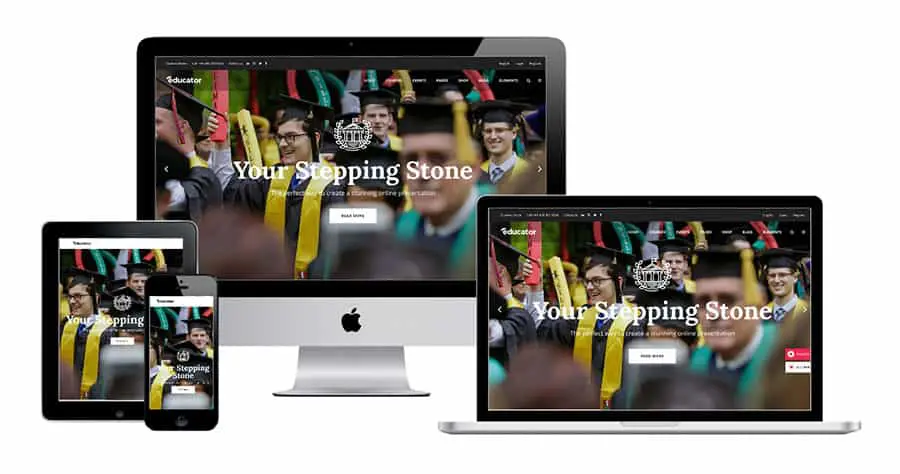 While many teaching methods never expire or get old, the same cannot be said about web design. When building a website, you must be up-to-date on the leading industry trends as well as what works best to create a user experience that gives the visitor exactly what they want in the best, most efficient way possible. Only then will you have a website that ranks well in search engines while also giving you a real-life return on your investment.
Building a robust website allows your institution to create a landing page where you get to present everything your curriculum and culture has to offer. Here, you are able to share information such as retention rate, average test scores, faculty biographies, community involvement, and awards. These topics and many others are all important to parents who are searching for the best schools and educators for their children.
Providing your prospects with the hard-hitting facts is undoubtedly important, but mastering the aesthetics of your website is of great importance as well. This is where our graphic design comes into play to deliver high quality visuals that will make your website sleek, cohesive, and representative of what your organization stands for.
While technology continues to advance, web design continues to change before our very eyes. On a daily basis, webmasters and corporations around the world are finding new ways to create web pages, and our team of designers and developers continue to stay ahead of the curve. Our elite team has the experience and skill necessary to help educators on all levels properly represent themselves in the digital realm.
---
Digital Marketing for Education Professionals
Local SEO and web design are only the beginning of the efforts necessary to successfully execute an online marketing campaign. Once we have established your local search rankings and your digital landing page, you will need to continue to build upon your sturdy foundation if you want to maximize your campaign's potential.
Social media marketing is essential to virtually every marketing campaign in today's world. Websites such as Facebook, Twitter, and Instagram are no longer simple platforms primarily used for kids and students to stay connected with their friends. Today, small businesses and educators are using these powerful networks to build their businesses and grow their brands. Our social media experts have been marketing small businesses for decades of experience, and we quickly mastered these platforms upon their inception. By harnessing their powers, we help our clients reach and exceed their marketing goals on a regular basis.
Newsletter advertising is another one of the many services we offer in our comprehensive digital marketing packages. If you are an educator, chances are you have announcements for your students every so often. If you'd like to announce special events, policy changes, or some other type of message, our team can make that happen. By working with our content managers, we will compose well-written newsletters that represent your institution well while clearly conveying your message.
---
Texas Education Markets We Serve
---
Education Web Design Template
Find an Education Web Design Company in Houston
Knowledge, education, and continued learning are all priceless, and the same can be said about a quality digital marketing campaign. If you are an educator or owner of an education-oriented business, SERP Matrix is ready to help you increase your enrollment and see a great return on your investment. For more information on how we can help, call us today at (713) 287-1134 to speak to an SEO expert.
Turn Clicks into Customers