Grow Your Customer Count…
The owners and operators of gyms have a number of areas of concern in their day-to-day operations, with most of the issues usually dealing with the facilities provided for people to exercise as well as the happiness of those customers. People running gyms generally do not give much mind to the internet presence for a gym, but this needs to be something of fairly major consideration for any gym.
The concept of search engine optimization (SEO), or the process of improving the quality and quantity of website traffic to a website or a web page from search engines, is extremely important to the long-term success of a gym. A gym will need solid SEO to perform at its best in online searches that help generate new customers.
Gyms are an industry of continuous growth with many new entrants in the business, and people thus have multiple options when they are choosing a gym to go to. You will want to make sure that you are maximizing every online effort to rank as highly as possible and generate the most new business.
SERP Matrix works with clients throughout the health care industry, including gyms. We work with gyms in Houston as well as surrounding areas of Texas and other locations in the United States. We will diligently work to improve your search engine result page (SERP) rankings and help make you the dominant gym in your neighborhood.
In most cases nowadays, people will use Google or another search engine to try and find a gym. The older forms of advertising, such as the yellow pages, are basically obsolete as more and more people continue to look for basically any item of interest through a search engine.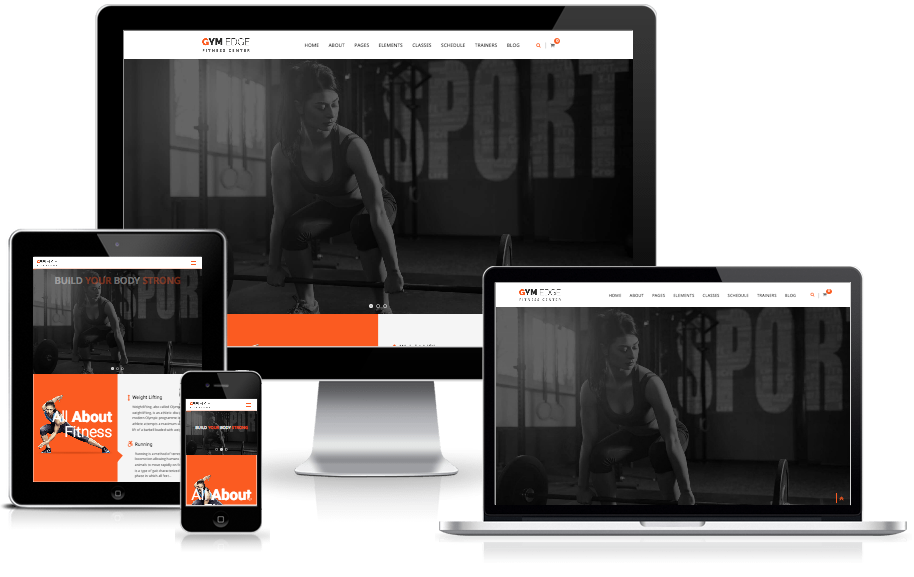 When it comes to SEO, local SEO is even more important because so many people search for gyms using searches like "gym near me" or specific location data such as zip codes or cities. SERP Matrix will ensure all Name, Address, and Phone Number (commonly abbreviated simply as NAP) data listings are accurate so you can be confident that you have complete information available to all major search engines.
When it comes to reviews on websites such as Google or Yelp, SERP Matrix can help deal with those too. In addition to helping you generate more positive reviews from existing customers, we will also know how to deal with negative reviews that may be problematic.
SERP Matrix will also give you a business listings scan that includes a SERP Matrix Review Platform and lets you generate authentic, first-party reviews directly from your customers. You also receive an SEO services guarantee that meets or beats any guarantee offered by a comparable SEO firm and provides a refund of a portion of fees for which services were not performed if we do not complete services per the written agreement.
In an article on local SEO for gyms, Main Street ROI wrote that the five steps involved in investing in local SEO were determining relevant keywords, optimizing keywords, building citations and links, soliciting reviews, and tracking results. As the article noted, the reasons for investing in SEO are that search engines are the new yellow pages, improvements in Google rankings create free traffic, and there can be immediate results.
Gym Web Design
---
The website for a gym not only needs to look good, but it also has to function well in order to attract the most visitors. You are going to want to be sure that the website for your gym contains all of the most sought after information as well as some of the additional bells and whistles that create a unique experience for a visitor.
With SERP Matrix, you will get a complete content writing team capable of producing any kind of text you could want for your website. We know how to craft copy that will help your standing in search engines while also fully informing all of your visitors.
You can also count on us for help with professional photography that allows you to present unique, high-quality images of employees, equipment, and other items related to your business. Vibrant and original photographs are the desired alternative to the same stock images that dominate most other gym websites.
SERP Matrix can also assist with mobile app development, which relates to the increasing number of people performing searches on cell phones or mobile devices. You do not want to have a website that crashes when a person is attempting to view it from a mobile device.
In its evaluation of the 18 best gym web designs in 2020, colorlib wrote that the best websites had great layouts, simple menus, and outstanding usability. Some of the websites featured here incorporated complex designs, but many thrived with fairly simple layouts.
Digital Marketing for Gyms
---
SERP Matrix can also handle all landing page design and testing for you so you can be confident that you have a landing page performing up to your expectations. Our team will regularly run reports and perform routine maintenance to help you get the best possible results.
SERP Matrix also assists individuals and businesses with reputation management concerns. We are well aware of the negative consequences of certain connections to a reputation that can negatively impact business, and our team will be able to take the necessary steps to help you promote a positive image online.
You can also count on us to assist you with link building, an incredibly important aspect of SERP rankings because certain hyperlinks can be enormously helpful while others may be harmful. SERP Matrix can rid your website of negative links while also gaining you valuable new ones with positive effects.
Email Marketing for Gyms
---
Some gyms may be interested in newsletter advertising or email newsletters (also known as e-newsletters), and SERP Matrix can handle such efforts. You can count on us to regularly deliver newsletters your customers will be certain to open and maybe even share.
You can also turn to us for press release services that could lead to further sharing on social media. A solid press release could drive traffic to your website at an affordable cost that promotes immediate exposure.
PPC for Gyms
Many gyms will turn to pay-per-click (PPC) advertising because of its strong return on investment. PPC campaigns usually offer an opportunity to draw in likely customers through paid search links when they are searching for keywords relating to your gym.
SERP Matrix understands how to run effective PPC campaigns and will be sure to make you satisfied with your efforts. You can count on us to run all of the available reports and keep you fully apprised of your campaign while we are performing all of the key metrics to accurately gauge its success.
Social Media Marketing for Gyms
SERP Matrix also handles social media marketing for websites like Facebook, Twitter, and Instagram among many others. There is no denying that social media plays a huge role in how gyms interact with their customers online, and we can help you create the kinds of posts that drive interaction and lead to long and lasting relationships with customers.
Our team also handles logo and graphic design issues that you might have, as we can help create the design elements you desire and work them seamlessly into your website. You can also count on us to assist with video marketing when you need help with those services which could also prove beneficial for social media purposes.
Texas Gym Markets We Serve
Big Box Gyms
Boutique Gyms
Personal Training Gyms
Women's Gyms
Crossfit Gyms
Group Fitness Gyms Or Studios
Powerlifting Gyms
Rock Climbing Gyms
Aerobic Centers
Yoga Centers
Dance Centers
Pilates Centers
Fitness Centers
Athletic Clubs
Corporate Chain Gyms
Franchises
Olympic Style Gyms
24-Hour Gyms
No Frills Gyms
Specialty Gyms
Circuit Gyms
Gyms for the Overweight

Find a Gym Web Design Company in Houston
You can review some of our testimonials to get a better idea of how satisfied people have been with the job SERP Matrix has done. Take the time to request a quote when you are ready to move forward on having us work on your project.
SERP Matrix works with gyms throughout the nation and helps them create real online footprints that lead to lasting success. Whether you need a completely new website or just some minor alterations made to an existing website, we can work with you to deliver exactly the kind of website you want and deserve.
You can be certain to get a complete effort from the full SERP Matrix team because every single person we employ will be dedicated to making sure you are fully satisfied with our efforts. We know how to help companies change their SEO fortunes and begin competing online for business they had previously thought was impossible.
If you are a gym needing SEO help in Houston or a surrounding area of Texas, do not wait to contact SERP Matrix today. Call (713) 287-1134 or contact us online for a free consultation.